Organizing assets into folders is quick and easy. Add a folder by way of the + Create Asset button

---
Individual Assets can be dragged and dropped into the desired folder.

---
Drag and drop is also supported when selecting multiple assets.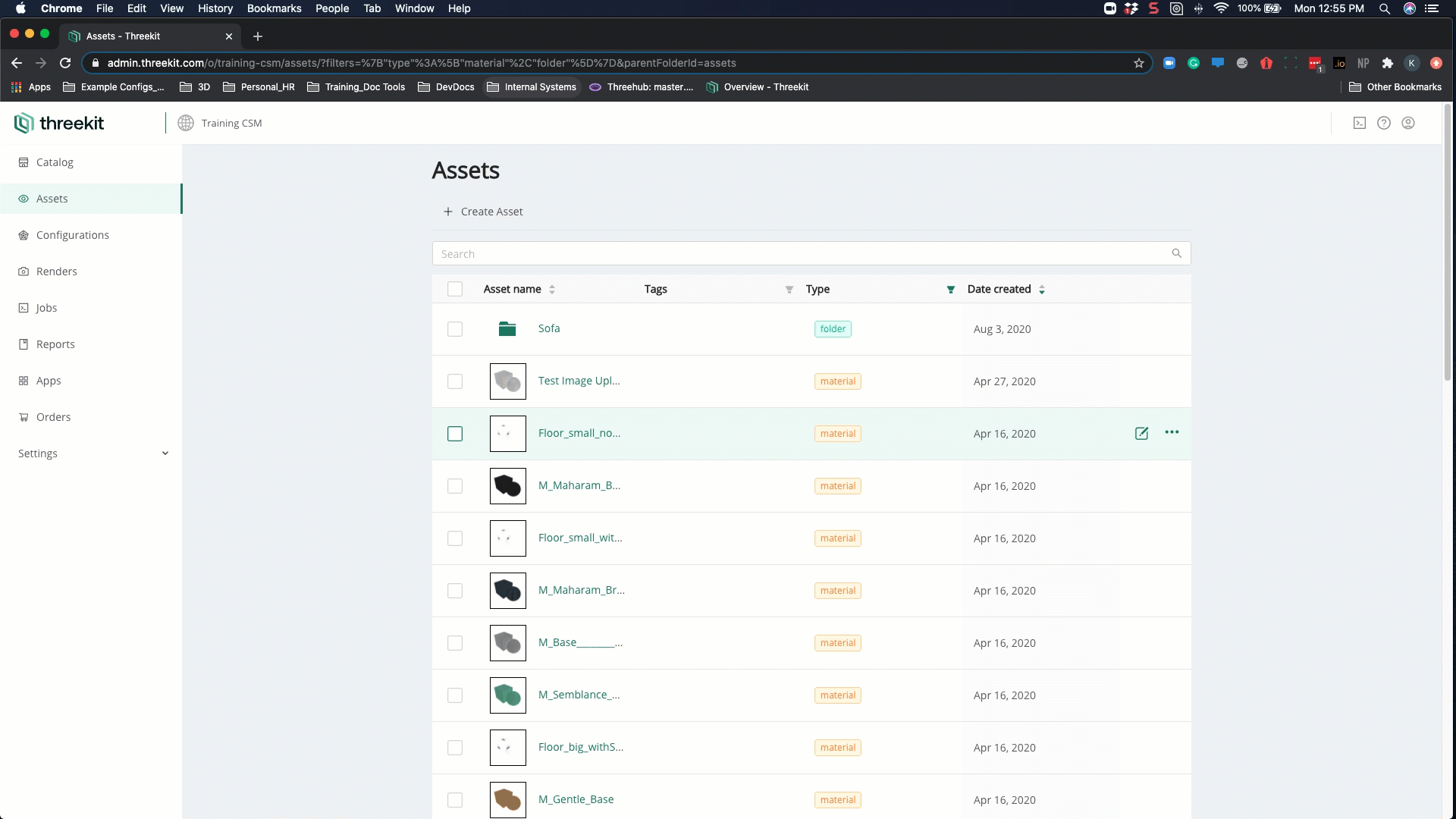 ---
Assets may be moved by way of the Move button within the 'More Actions' menu.

---
Nested Folders are supported. Assets may be placed into a nested folder by using the move button and drilling down from the parent folder into the desired child folder.

---
Assets can be moved out of a folder by way of the Move button. Navigate through the hierarchy within the modal to the desired location. The example below shows the path of moving an asset out of a folder back to the Asset Listing.